I hate to be the bearer of bad news but I have to apologize, my recipe round up for "Meal Plan: Gone To The Beach" is still a work in progress! I should have it up by Friday for sure! There are a few recipes including the cinnamon roll's coconut cream frosting that I want to change before I hand them over. I promise it will be worth the wait! These dishes are super fabulously tasty! I can't wait to share them with you so come back Friday for them! In the meantime I have a few kiddo tips to share with you!
Three Simple Steps…
Here are three simple steps or tips that you can try with your kids to help them be helpful, healthy and peaceful! If they are all three of those things then you can bet they will be HAPPY kids as well! I hope these tips work for you! These tips are best for children ages 3+. I do have some tips for toddlers that I will post at a later date. I hope these tips work for you!
Tell Them A Story…
One of the sweetest serendipities to life is when you find someone who you can relate too! A soul who may be going through some of the same challenges as you and has some insight. I love it when I talk to a friend and find out that they deal with the same problems and challenges I do! Don't get me wrong, I am certainly NOT happy they have challenges but in all reality knowing that I am not the only one going through something fills my heart with encouragement! Rachel Jankovic is one of those people to me! I do not know her personally but I am reading her book "Loving The Little Years: Motherhood in the Trenches". She wrote the book with five kids five and under! She is not preaching she is relating! I have found many great ideas from her and one of them inspired me very much! On page 26 she says "give illustrations" or tell your kids stories. Not just bedtime or silly stories but relatable stories. Jesus told many parables when He spoke. Why? Because people understand and relate to stories much better then just being told to do something. They see an illustration and process it almost as if they are holding something in their hands. Stories help reasons become tangible.
Just this morning my kids were emptying the clean dishes from the dishwasher. I was on the phone and I noticed my oldest had a pan on her head (as a helmet), my middle had one of my crockpot lids and my vitamix tool in her hands (shield and sword), my baby was crawling around with a wooden spoon and fork in her hands. These were all clean dishes, WERE clean! They were taking full advantage of Mama on the phone. Once off the phone I gave them an illustration of me deciding it would be a great idea to take their pillows and sheets out to the sandbox to take a nap. When I was done with my nap I would take the dirtied items back to each kiddo. I told them that they would have to put the items back on their own beds without help and then sleep on them. Once my illustration was finished I ask them how they would feel if I did that. They both said that it would not be fair because it caused them extra work and they would NOT want to sleep on dirty sheets and pillows! The lightbulb instantly came on! Five minutes later my dishes (whatever was left of not being played with!) were all put away and the newly dirty ones were in the dishwasher. They realized, through my story, that they had caused more work and also made dishes unusable till they were clean again.
As you saw on my "Gone To The Beach" meal plan, I made seared tuna for dinner. Now fish is a rare food in my house and when I do cook it I get a constant whine and fuss from my kids about it. Instead of telling them they were rude and ungrateful to act that way I simply told them a story. It was one that Rachel Jankovic told in her book. Some beautiful maiden who has it all, beauty, riches and popularity gets invited to a friends house for dinner. While there she complains about who she is sitting next too. She is rude about the food and refuses to eat it. She then goes home and over the next few days realizes she has not heard from her friends. Over time she finds that nobody wants to be her friend. She is then stuck unhappy because she has everything her way but without friends. She quickly realizes that friends are more important then where she is and what she has. To be honest I do not know if it was the illustration or the fact that I said "Jake and the Neverland Pirates" eat fish, or both! My kids ate their tuna without complaint and I rewarded them with an unexpected popsicle! I think they will eat fish again!
My middle kiddo refuses to sleep with out "Puppis" the puppy pictured below in her arms. Unfortunately I forgot to change out the load of laundry in my washer this morning and that is where poor Puppis sat at bedtime. Too wet to be a bedtime buddy, my poor kiddos heart was broken. She started to scream and cry without relent. Hubs came to me asking what to do and instantly I said "tell her a story!" I am sorry to say I do not know what the miracle story he told her was but whatever he said it worked! She was quiet the rest of the night!
See how amazing illustrations work for kids? It gives their minds something to see and relate to! So try it the next time your kiddo is acting up, being naughty or having a hard time understanding you. TELL THEM A STORY!!!
Sing A Song!!!
When I am singing a song my kids attitudes almost instantly perk up. When they see Mama happy then they feel secure and comforted. When I get up in the morning and sing them a morning lullaby they start out on a positive note! When I am singing and dancing, maybe being a little silly, they have a dose of cheer in their hearts. If I do this before I start asking them to start their chores they are much more willing to be helpful. I suggest singing positive songs, I like "The Joy of the Lord is My Strength" or some other Bible song. When Mama is happy doing her work the kids realize that they too can be happy doing their chores. I notice chores are done faster and without complaint when I am singing them a song. If you do not like to sing accapella then turn on some upbeat music, sing and dance along and encourage your kids with your glee!
Give Them A Hug!!!
This is the most important of all the tips! When my kids start complaining and whining I have noticed that the fastest way to snap them out of it is a hug or kiss from me! This is not the easiest thing to do, especially when you may feel annoyed with their attitude. If you can get them on your lap and give them a great big hug and kiss you will have a 180 degree turn around! Show them you love them no matter how ridiculous they maybe acting. Once they are feeling loved and secure they are more likely to let you talk to them about what is wrong and be willing to listen to a story. Hug, kiss, hug, kiss, hug, kiss, x, o, x, o, x, o….
Well those are my three tips that work if you follow them! Remember the hardest thing to be is consistent. The most important thing to know about your kids is they need love, security and understanding. Give them understanding with stories and illustrations, give them security in your happy singing and attitude, give them love with your hugs, kisses and attention.
Disclaimer: I want you all to know right now that I wrote this post for me, speaking directly to me and my heart. I am praying constantly that God will help me to find the consistency I so desire and the reminders to follow these three simple steps. The days that I follow them and pray are always the most productive and happy in my house.
I hope you enjoyed todays post! Let me know what you think in the comments below.
Strive For Progress!
~Mae
Did you like this post? Tell others and Pin It on Pinterest! Push the "Pin It" button below! Like Strive For Progress on Facebook and share it with your friends! 
This post was linked up to www.ladybug-blessings.com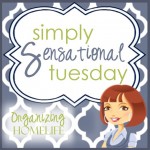 comments