Mae's Coconut Cinnamon Rolls…
I have been searching for the perfect cinnamon roll for years. UM WOWWYYY! These were the best I have made yet! The dough was perfectly moist and amazingly flavorful! I give credit to the honey and the coconut oil! You MUST try these rolls!!! These rolls are DAIRY FREE with the option of adding dairy.
2 cups warm water
1/2 cup honey
4 teaspoons dry yeast (or two packages of dry yeast)
2 eggs
2 cup sweetened flaked coconut
1 teaspoon salt
2 Tbsp Cinnamon
1 tsp ground ginger
1 cup coconut oil (or butter)
7 cups flour
3 Tbsp raw sugar
Coconut Cream Frosting For Cinnamon Rolls (recipe follows)
In small dish dissolve the yeast and the honey in the 2 cups warm water. Let sit for about three minutes.
In mixer with whisk attachment add 2 cups flour, 1 cup of flaked coconut, salt, ginger, and 1 Tbsp cinnamon. Mix. Add the 1/3 coconut oil, 2 eggs, yeast and honey mixture. Mix till smooth.
Switch to the dough hook and add three cups flour. Mix. Stir in more flour 1/4 cup at a time till the dough is not to sticky and can be handled, you may not use all the flour and you may use more then you thought (a good indicator is when the dough pulls of the hook without much if anything left behind).
Drop dough onto floured surface, begin kneading the dough using flour as necessary to not stick to the counter. Knead for 5 or so minutes. Let the dough "rest" for 15 minutes.
Roll the dough into a rectangle that's 24 to 30 inches long by about 16 inches wide. Spread with 2/3 cup coconut oil then sprinkle with 1 tbsp cinnamon and 3 tbsp raw sugar (just mix the cinnamon and sugar up in a small dish then sprinkle it all over the coconut oil). Evenly sprinkle the remaining 1 cup of coconut over the cinnamon and sugar.
Roll the dough starting at the wide end. Cut the cinnamon rolls into equal sized slices (approximately one inch wide each or slightly more) and place into two greased 9 x 13 pans space 1-2 inches apart to make room for rising. Or put them into two 8 inch cake pans make room for rising. Put in a warm place to rise for 45 minutes.
Bake at 350 F for 25-30 minutes (or until the cinnamon rolls are golden brown).
Allow to cool 10-15 minutes.
This recipe makes two dozen cinnamon rolls. If you want REALLY BIG cinnamon rolls, cut into 12 equal pieces 2 inches wide.
NOTE: Total amount of time needed from start to finish (including time to bake) is about 2 hours.
Coconut Cream Frosting For Cinnamon Rolls:
1 can coconut milk chilled (must be in fridge overnight before use)
1/2 cup powdered sugar
2 Tbsp raw sugar
1/2 cup sweetened flaked coconut
I like to make this the night before as it sets up into a nice thick frosting the longer it is chilled. Combine solidified part of a coconut milk (save coconut water for other uses or toss), both sugars and 1/2 cup of flaked coconut. Whip in your mixer with the whip attachment. Once you are ready to serve your rolls just spread on top of roll, you can sprinkle the top with more flaked coconut. You need to know that if you put this frosting on the rolls while the roll is hot it will turn into a melty mess so you will want to put this on cooled rolls.
BUT I WANT CREAM CHEESE: Add 8 oz of room temp cream cheese to the rest of the ingredients when whipping. YUM!
Mae's Piña Colada Cheesecake…
Really Mae how good is this cheesecake anyway?! Well anyone who eats this (aside from my calorie counting Mama) goes back for seconds! It's just that good!!! I originally called this a coconut cheesecake but once I had my sister and mama over to taste test it we decided it was more of a pina colada taste then just coconut! I hope you enjoy!
1/2 cup finely chopped pecans
1/2 cup finely chopped walnuts
1/2 cup finely chopped almonds
1  cup vanilla wafers (I used gluten free vanilla cookies)
4 Tbsp melted coconut oil (or butter)
24 ounces cream cheese softened (MUST be room temp!!!)
1 cup cream of coconut
4 eggs
2 3/4 cup sweetened coconut 
1 tablespoon rum
1/2 cups granulated sugar
1 teaspoon vanilla extract
1 cup sweetened coconut
1 10 oz jar pineapple mango jam divided
1 8 oz can crushed pineapple
1 can coconut milk chilled (must be in fridge overnight before use)
1/2 cup powdered sugar
Crust Directions:
1. Toss all nuts, vanilla wafers, 1 cup flaked coconut and melted coconut oil in food processor.  Process till all ingredients are combined, add 1/4 cup more cookies if to wet. Press into a 9 inch greased springform pan, trying to line the sides with the crust as much as possible about 1 1/2″ up the sides of the pan (I use a drinking glass to press the crust). Place springform pan onto a baking sheet (oil will leak out of the pan so this is to catch the oil and keep your oven clean). Bake 350 for 10 mins. Let cool at least 5-10 mins. While crust is cooling mix crushed pineapple half the jar of jam and 1/4 cup coconut in a small bowl. Once crust has cooled a bit carefully spread crust with 3/4 of the pineapple topping, reserving remaining topping for use later in the recipe. Let pan sit while you make the filling.
NOTE: if you have the time, skip baking the crust and put it in the fridge for a minimum of one hour.  When you do it this way, don't prepare the cheesecake filling until the crust is set. (This is my favorite way to prepare the crust.)
Creamy Coconut Topping:
I like to make this before I start the cheesecake filling so I do not mix leftover unbaked cheesecake into the frosting and you do not need to clean out the mixing bowl before starting the filling. Combine solidified part of a coconut milk (save coconut water for other uses or toss), remaining pineapple topping and 1 cup of flaked coconut. Whip in your mixer with the whip attachment. Once whipped put into a dish and let it set in the fridge. You want this to sit in the fridge over night. It creates a nice thick frosting the longer it chills. Once you are ready to serve the cheesecake take this out and carefully spread on top. Then sprinkle toasted coconut on top. Serve!!!
Cream Cheese Filling:
Place cream cheese in the bowl of a heavy-duty stand mixer. Beat on med-low speed until smooth. Add the sugar and beat until combined. Add the cream of coconut, and beat again. Add the eggs, one at a time, beating after each addition until well incorporated. Add the rum, vanilla and 1 cup flaked coconut, beat until just combined. Pour over prepared base, stick springform pan back onto baking sheet and bake at 325 for about 1 hour. To check doneness pull cake out of oven and stick a thermometer into the center of the cake. The temp should read 160 degrees and when you pull the thermometer out it should come out clean. If the top of cake cracks that is okay you are putting topping on it anyway! 🙂 Place the cheesecake on the counter till it is room temp about an hour or so. Once it is room temp place it in the fridge and DON'T TOUCH IT for 12 hours!!!!!! I made the mistake the first time a made this by cutting into it a few hours after it sat and it was all runny and gross lol so as horrible as it is (your house will smell delicious and you will want to eat it RIGHT NOW! lol) WAIT the full twelve hours. Be sure to make this the night before if you are planning it for a meal.
Toasted Coconut Garnish: Place the remaining 1/2 cup of sweetened coconut in a glass pie plate and toast in the oven for 10 to 15 minutes or broil WATCHING careful not to burn until it becomes golden. MUST LET COOL (I stick mine in the freezer for a few mins or in the fridge overnight next to the cake and topping).  Sprinkle over top of coconut topping just before serving.
Try these recipes and PLEASE let me know how you like them, if you change them at all and if you have ANY questions about them. I would love to help you. Just comment below or use the contact Mae tab, Facebook is a good way to get a hold of me as well.
BLOGGERS!!!  If you have a blog I would so love for you to try these recipes and do a review on them! If you do please let me know so I can tag you in this post as a reviewer. And PLEASE be sweet enough to give me credit for my hard kitchen work and extra calories gained (someone had to eat them) 😉
~Mae
This post was linked up at…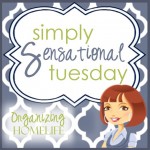 Did you like this post? Tell others and Pin It on Pinterest! Click the "Pin It" button below! Like Strive For Progress on Facebook and share it with your friends! 
Strive for sharing!
1.3k
7
0
0
comments